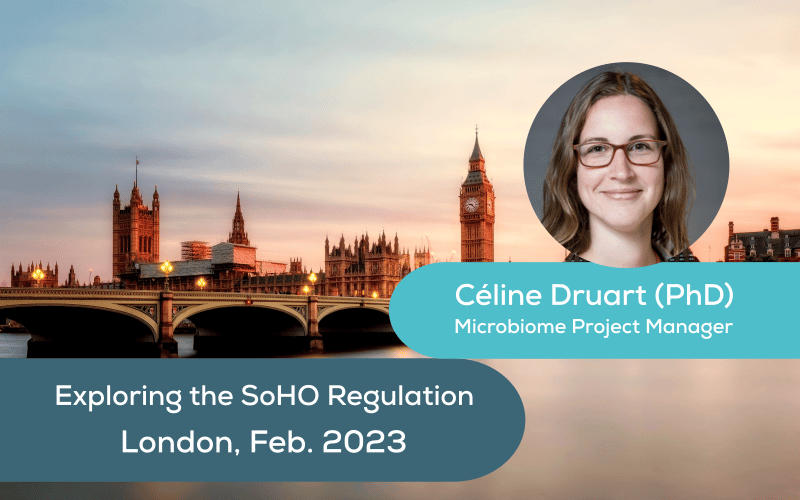 Human Microbiomes will be regulated as Substances of Human Origin (SoHO)
In order to fully appreciate the scope and potential impact this proposed regulation might have, it is first important to consider the full spectrum of Microbiome-based health innovations, and the relevant regulatory status based on their
intended use
.
"There exist a broad array of potential health interventions based in
microbiome science
– each present their own opportunities and challenges for affecting human health, disease, nutrition, etc… However, it is the
intended use of a finished product
which will define its regulatory status, not the nature of the ingredient/substance used…
what does my product do? How does it do it? Who is my product's target population?"
Based on the determination of a product's intended use, finished products will fall under the corresponding regulatory status – this regulatory status will then specify the constraints, standards, and requirements to reach market.
New SoHO Regulation Proposal is a move towards improved harmonization – regulation's scope
Cited directly from the regulation proposal, "…substance of human origin (SoHO) means any substance collected from the human body in whatever manner, whether it contains cells or not and whether those cells are living or not…". According to this new definition, SoHO includes all substances collected from the human body:
All cells: eukaryotic or microbial
Cells, living or not – this includes viruses, independent of their "living" status…
All human microbiome samples – gut as well as any other human microbiome
Another key aspect to this regulatory proposal, which is still under discussion between the Council of the European Union and European Parliament following the publication of the first draft of the legislation (14 July 2022), is that it is being drafted as a Regulation, rather than a Directive, which means that once it will come into force, it will be applicable in all EU Member States, and supercede any existing national statutes (Read more about the difference between an EU Regulation and EU Directive here).