Regulatory Science & Tools
An agile and useful approach to developing innovative medicinal products
The gathering of quality, safety, and efficacy data, as well as the demonstration of a positive benefit/risk ratio in the intended population, are both challenging for microbiome-based medicinal products. For this kind of innovative product, developers can address regulatory requirements by proposing innovative approaches, models, techniques, and rationales, by applying regulatory science.
As aptly described here, 'Regulatory science' is defined by the European Medicines Agency (EMA) as "the range of scientific disciplines that are applied to the quality, safety and efficacy assessment of medicinal products and that inform regulatory decision-making throughout the lifecycle of a medicine. It encompasses basic and applied biomedical and social sciences and contribute to the development of regulatory standard and tools".
According to the United States' Food & Drug Administration (FDA), it is "the science of developing new tools, standards, and approaches to assess safety, efficacy, quality and performance of FDA-regulated products", therefore extending this activity outside of the medicinal products evaluation and towards all FDA-regulated finished products.
Globally, in a field where products are becoming more and more complex, and where classification and guideline drafting may become more challenging, regulatory science is a proactive approach based on the analysis of all existing regulations, their underlying spirit, and aiming at developing the most appropriate and robust tools to document safety, efficacy and quality of complex medicinal products, thereby better complying with overall regulatory requirements.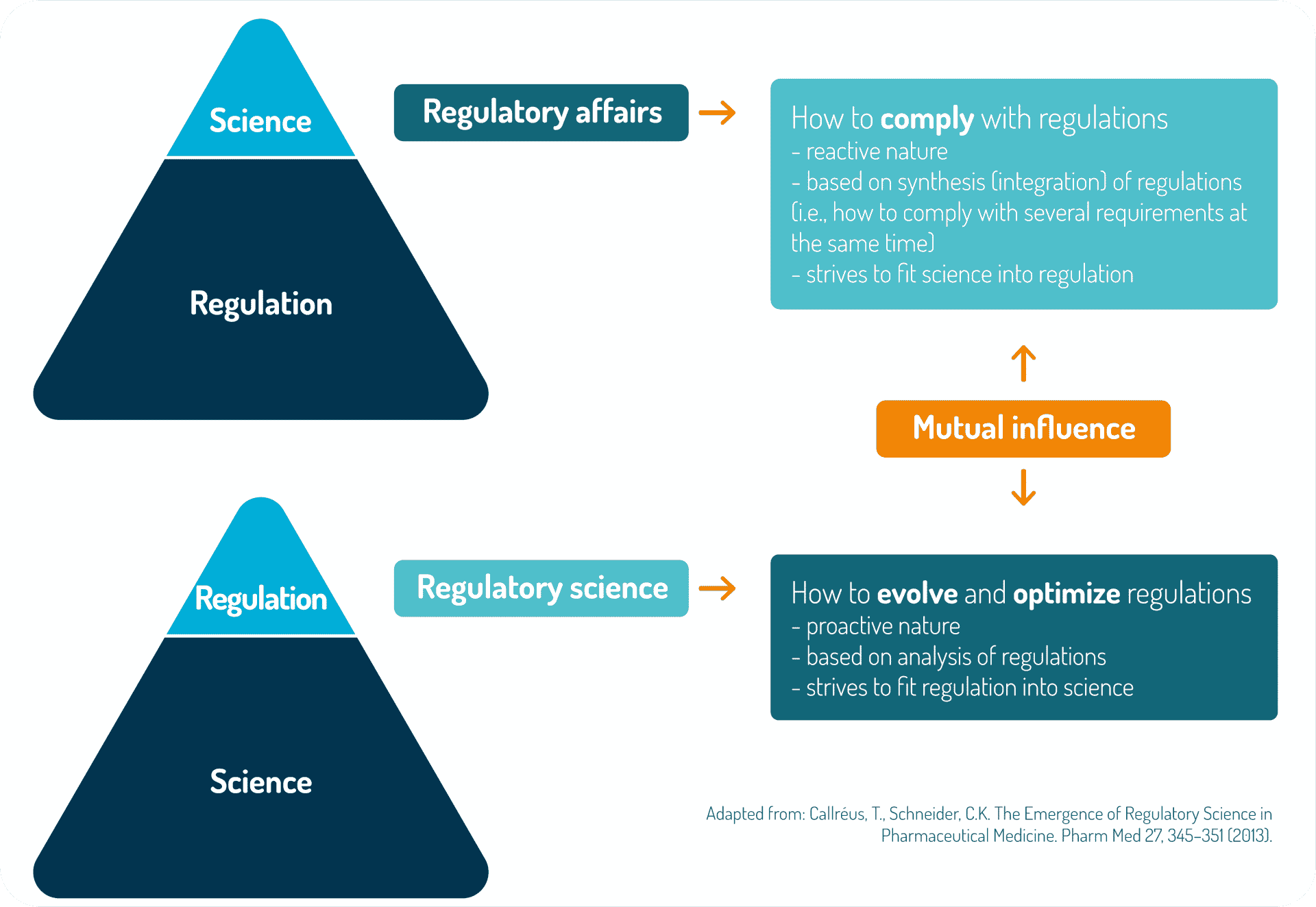 In the EU, EMA (
Regulatory Science to 2025
) seeks to foster the development of regulatory science and its use to ensure that advances in knowledge translate in a timely way into new, safe and effective treatments for patients and animals. Innovative product development greatly benefits from early adoption of regulatory science tools
The development of innovative products such as microbiome-based medicinal products is challenging because all regulatory pathways have to be traced by the pioneering developers. Nevertheless, the absence of clear guidelines can be seen as an opportunity to propose a science-driven development on a case-by-case basis. As detailed here, the spirit of relevant and applicable regulatory guidelines can be very useful even if microbiome-based medicinal products are not perfectly within the scope of these specific legislations/guidelines.